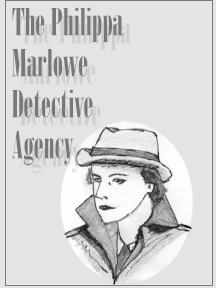 Contact us
Naturally, the Philippa Marlowe detective agency feels that we should have a glass door with the name on it, to which people will come and offer us interesting, but ultimately unprofitable cases. Femmes Fatale and exotic types will appear (a la the Maltese Falcon), and that will be enough.
Alas, in the 21st century all that has moved on and we're reduced to using email. If you'd like to send us your comments, or suggest items we might include, please email me, The House Geek.

Clicking on the icon below will open your email program and fill in our address. If that does not work, or if you want to note it for later, you can contact us at:

We used to get loads of junk emails when we had a simple mail link on the page, but we used some ideas we found at the following websites; you might like to try them too.